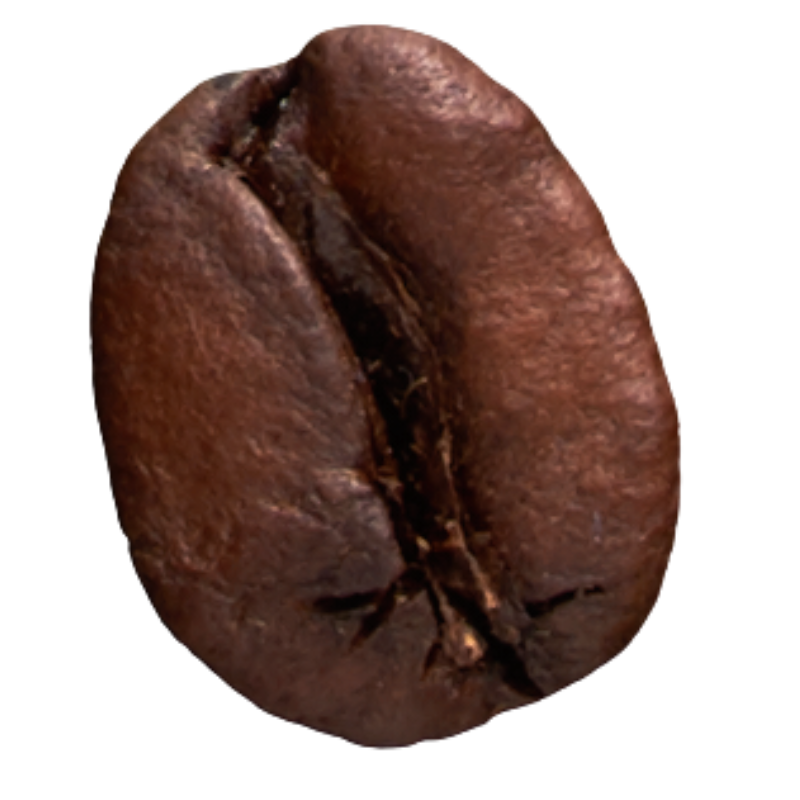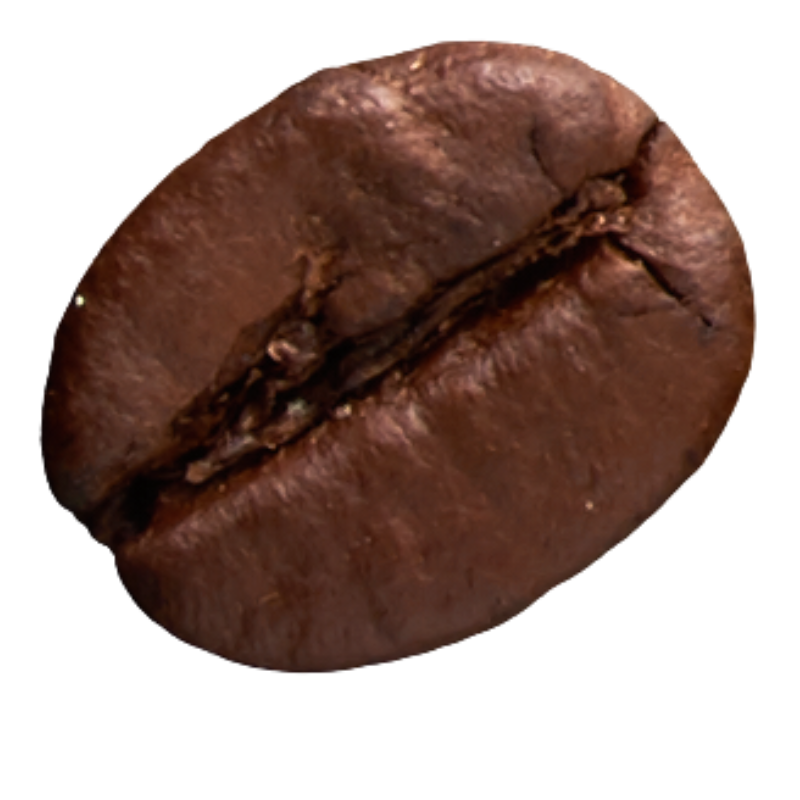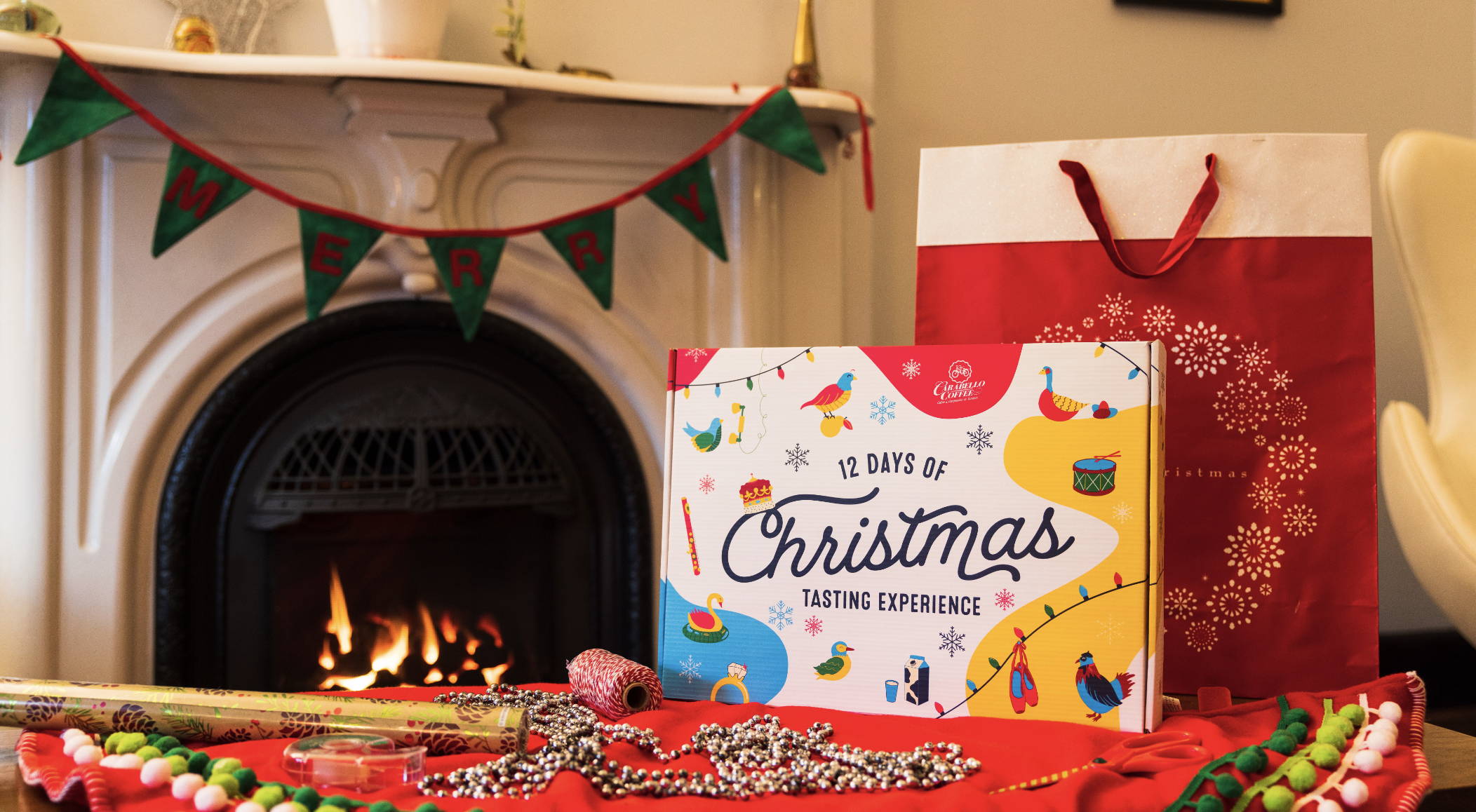 12 Days of Christmas Coffee Box
Give the gift of a sensory journey through 12 unique coffees over the course of 12 days beginning on Christmas Day.

From standout single origins, to Limited Release and Grand Cru coffees, this line-up is packed with tasty coffees that feature a wide range of processing methods, origins, and varieties.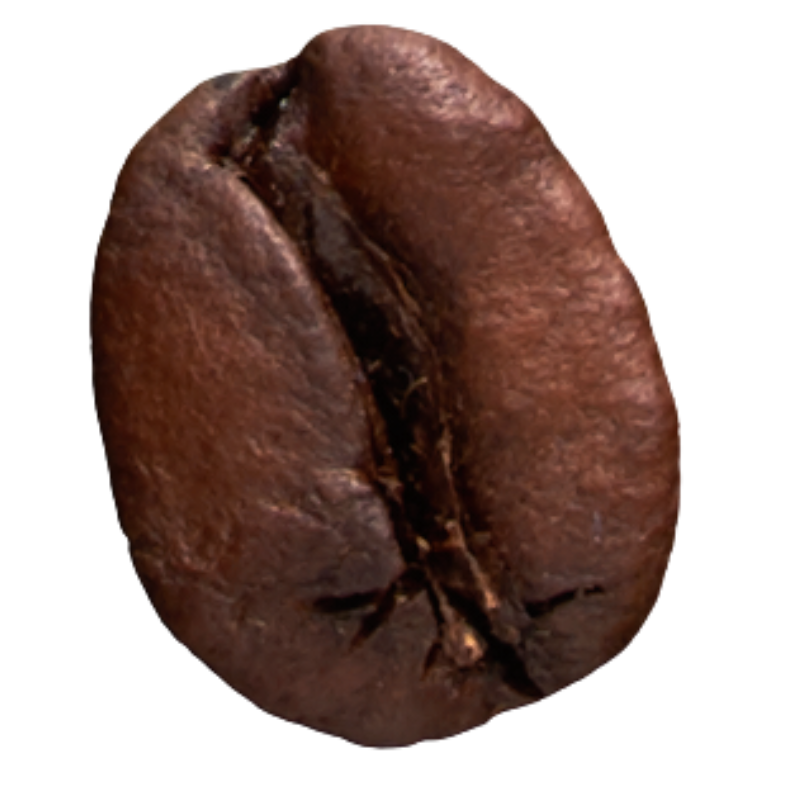 Christmas is just the beginning with this gift that keeps on giving. Surprise the coffee-lover in your life with a monthly subscription of exclusive roasts not available to the public. These coffees are all fully traceable to small shareholder farmers that come from very small lots. As such, they rare and harder to come by!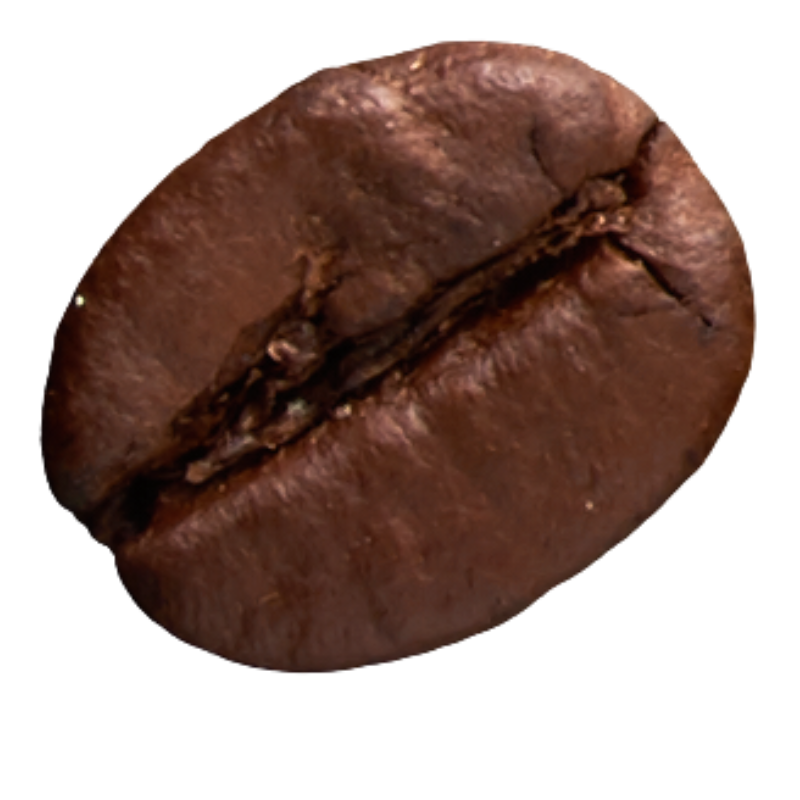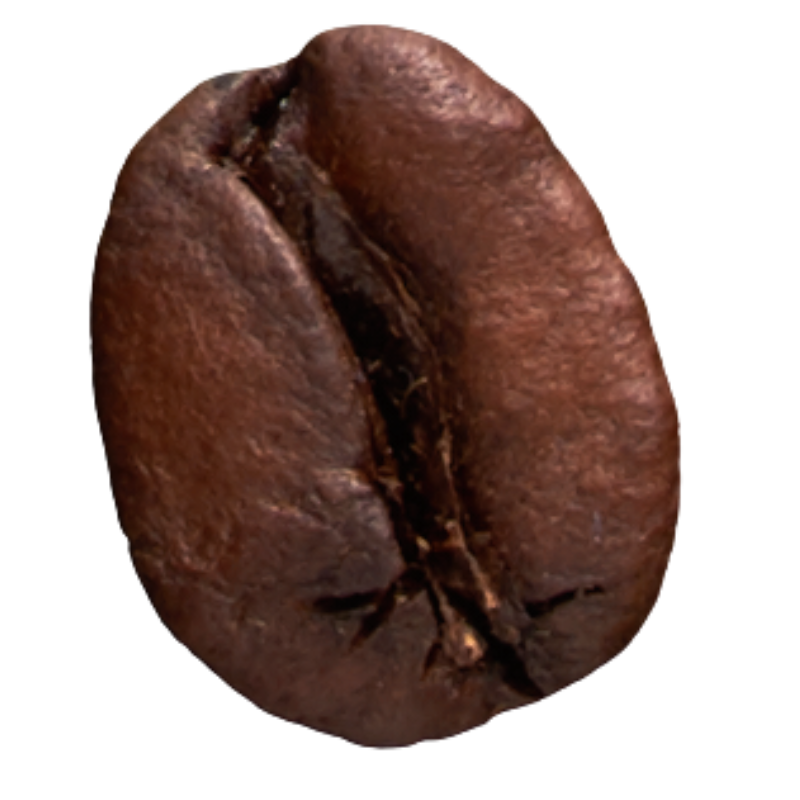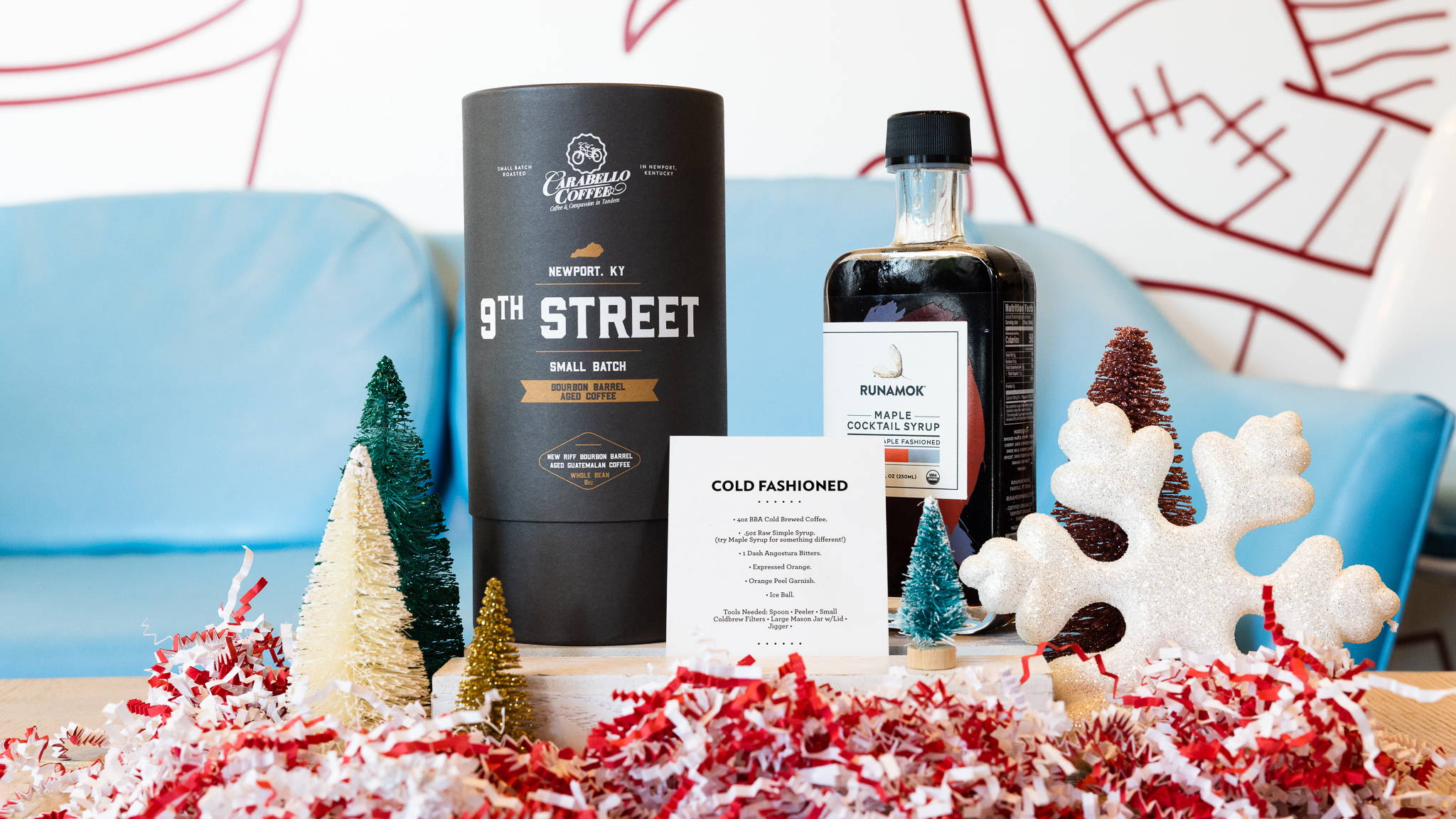 This gift set pairs our bourbon barrel aged coffee with a smoked maple syrup. Follow the recipe card included to make a delicious zero proof cocktail we lovingly call the "cold fashioned." Or, just brew the coffee hot and pour that smoked syrup over some pancakes. You can't go wrong with this set.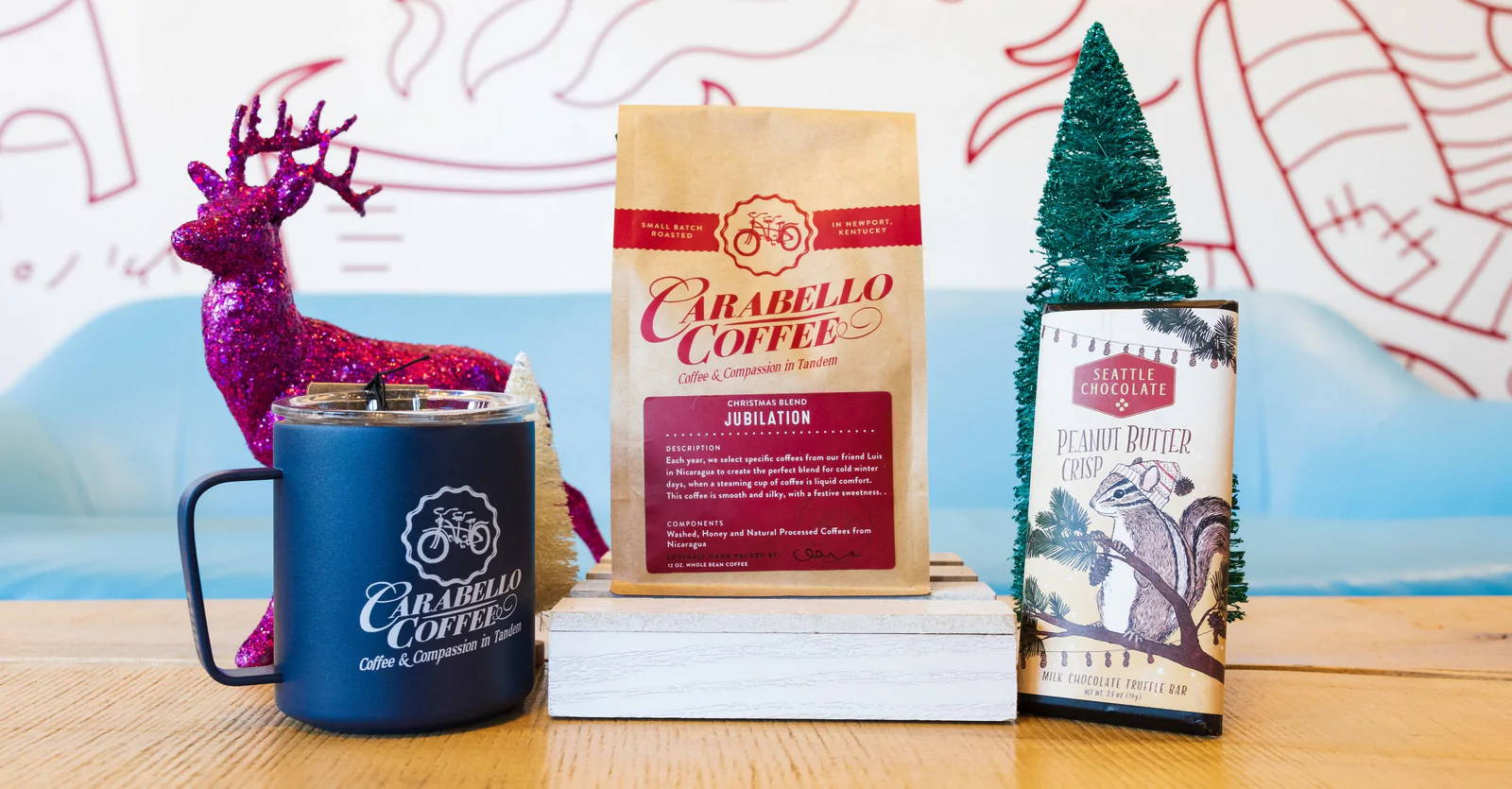 This great gift set includes one navy 12 ounce miir mug, one bag of Jubilation coffee, one peanut butter crisp chocolate bar, packed in green crinkle paper shipped in a logo box. Save by buying as a set!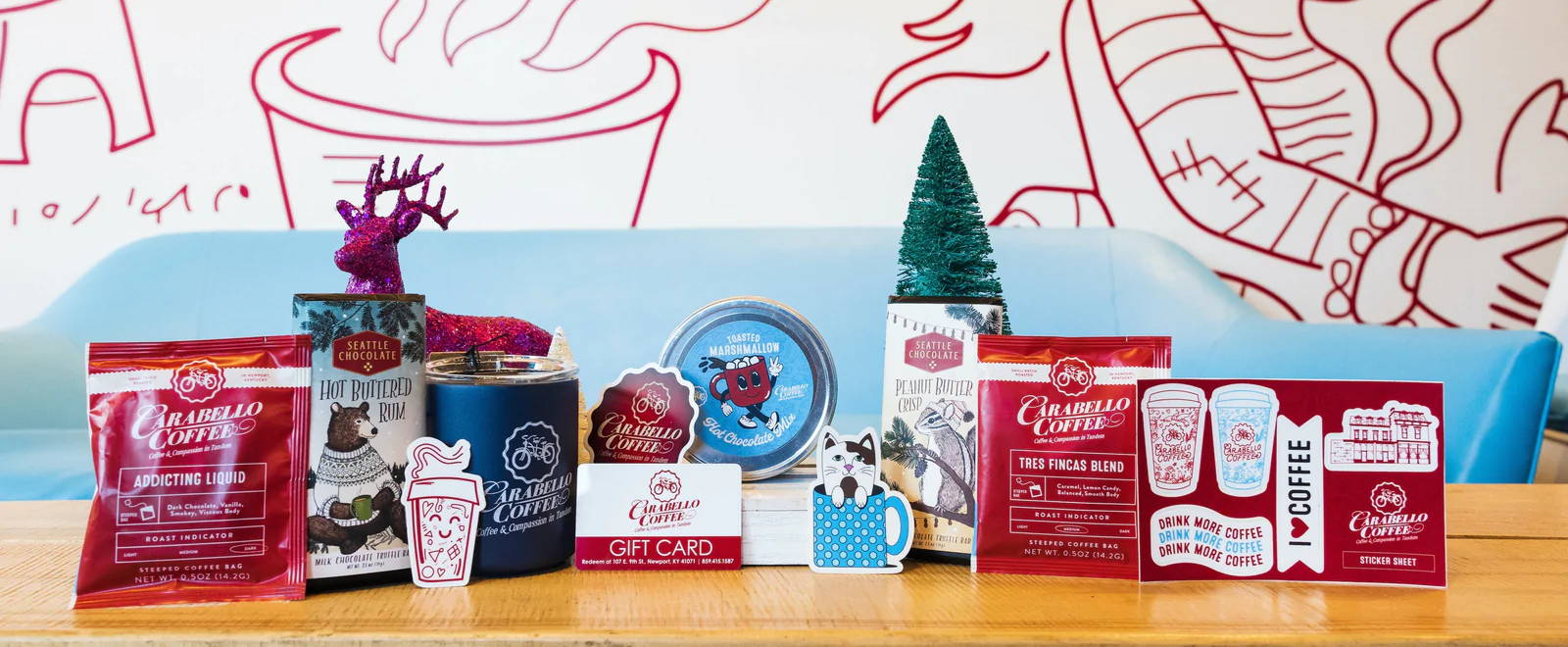 Stuff Your Stocking Gift Set

This is the perfect way to stuff your coffee lovers' stocking! Included in this gift set:

1 navy Carabello logo miir mug, 1 peanut crisp Seattle Chocolate Bar, 1 Buttered Rum Seattle Chocolate Bar, 1 $10 gift card, 3 Tres Fincas Steeped packs, 3 Addicting Liquid Steeped packs, 1 toasted marshmallow hot cocoa tin, 1 Sticker sheet (5 stickers), 1 doodle cup sticker. 1 logo sticker, 1 cat in a mug sticker

All packed in a logo box with crinkle paper. Now that's a stocking I'd like to open!