Meet Nicaragua Coffee Producer Luis Alberto Balladarez
We first met Luis in 2011 and began working with him in 2012.
We have always established pricing directly with Luis and have paid well above market price all these years.
We have taken 11 different Carabello staff members to visit Luis' farms the past 12 years.
Luis Alberto Balladarez's name first popped up on the Carabello's radar while Justin was ordering some green coffee to roast. As he was reading about Luis, he knew that he wanted the opportunity to meet him. Fast forward six months where Justin and Emily were visiting a pastor in Nicaragua named Carlos. Low and behold, Pastor Carlos had met Luis just a week prior.
On behalf of Justin, Carlos contacted Luis, who unfortunately was not in town. However, Luis invited the Carabellos to visit the farm even though he wasn't there. This was an offer they wasn't about to turn down! An employee of Luis' gave Justin and Emily the grand tour of the farms, facilitated tasting several coffees, and even gave him a chance to purchase coffee to bring back home.
Over the next several months, Justin was able to stay in contact with Luis. Though they didn't know it at the time, the two's correspondence laid the foundation of a friendship that would stand the test of time. As Luis learned more about Justin, he invited him and his wife Emily to visit his church and share their stories in December 2011. After they spoke at his church, Luis approached Justin with a life-changing proposition. Knowing his heart to use coffee as a vehicle to help others, Luis said, "I want to give you ten 60 kilo bags of my best coffee for free, and you can take the profits and put them into whatever project is on your heart."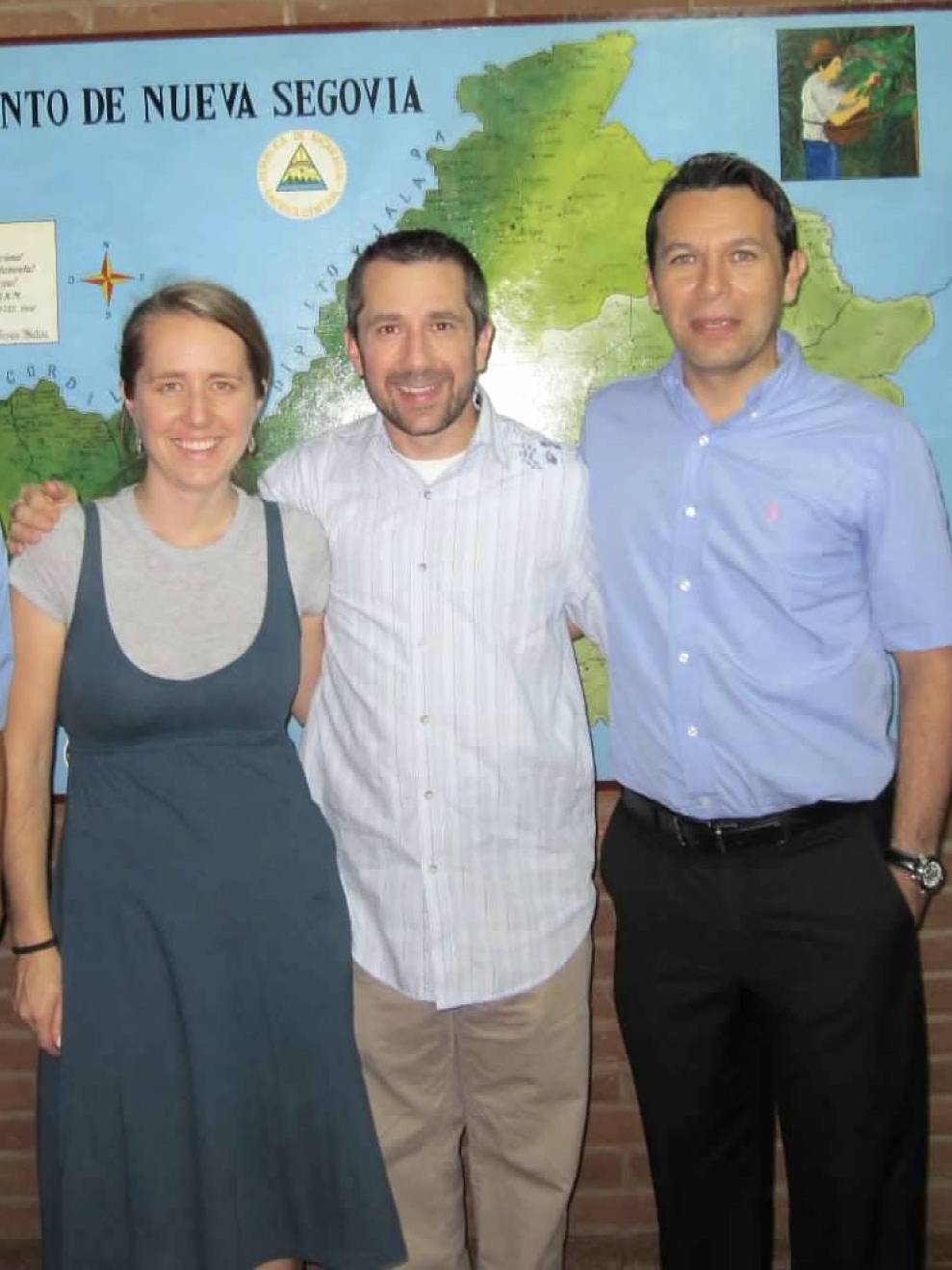 Photo taken right after Luis offers us coffee
Justin's initial thoughts were, "Is something getting lost in translation here?" That is 1500 pounds of coffee!" What Nicaraguan coffee farmer gives a roaster in the USA ten bags of his best coffee... for free?"
And yet, it was absolutely true. Reflecting back on that day, Justin sees this was a confirmation as to what God was orchestrating for their friendship, the trajectory of Carabello Coffee, and the means to fund many works of compassion.
"I grew up in the middle of coffee trees," says Luis. He is the fourth generation in a line of coffee farmers and is carrying on the trade and tradition– training up his children as the fifth! Originally, his family immigrated from Honduras to grow coffee in Nicaragua. They settled on a small farm in Dipilto and coffee became their way of life. During the war, Luis went to live with family in Honduras. He returned in the 1990s, married his wife Esperanza and began a coffee exporting business in the city of Ocotal called Beneficio Las Segovias.
Luis and Esperanza have three children - Luis Gadiel Jr., Cindy and Maria Josue. They live in the city of Ocotal, where Luis is also a pastor in his community. The entire family is involved in the coffee business.
Luis continues to view life through a lens of coffee production but this lens is much broader than just coffee. He believes that the way he influences coffee production is also a way to positively influence people– his family, his community, and the world.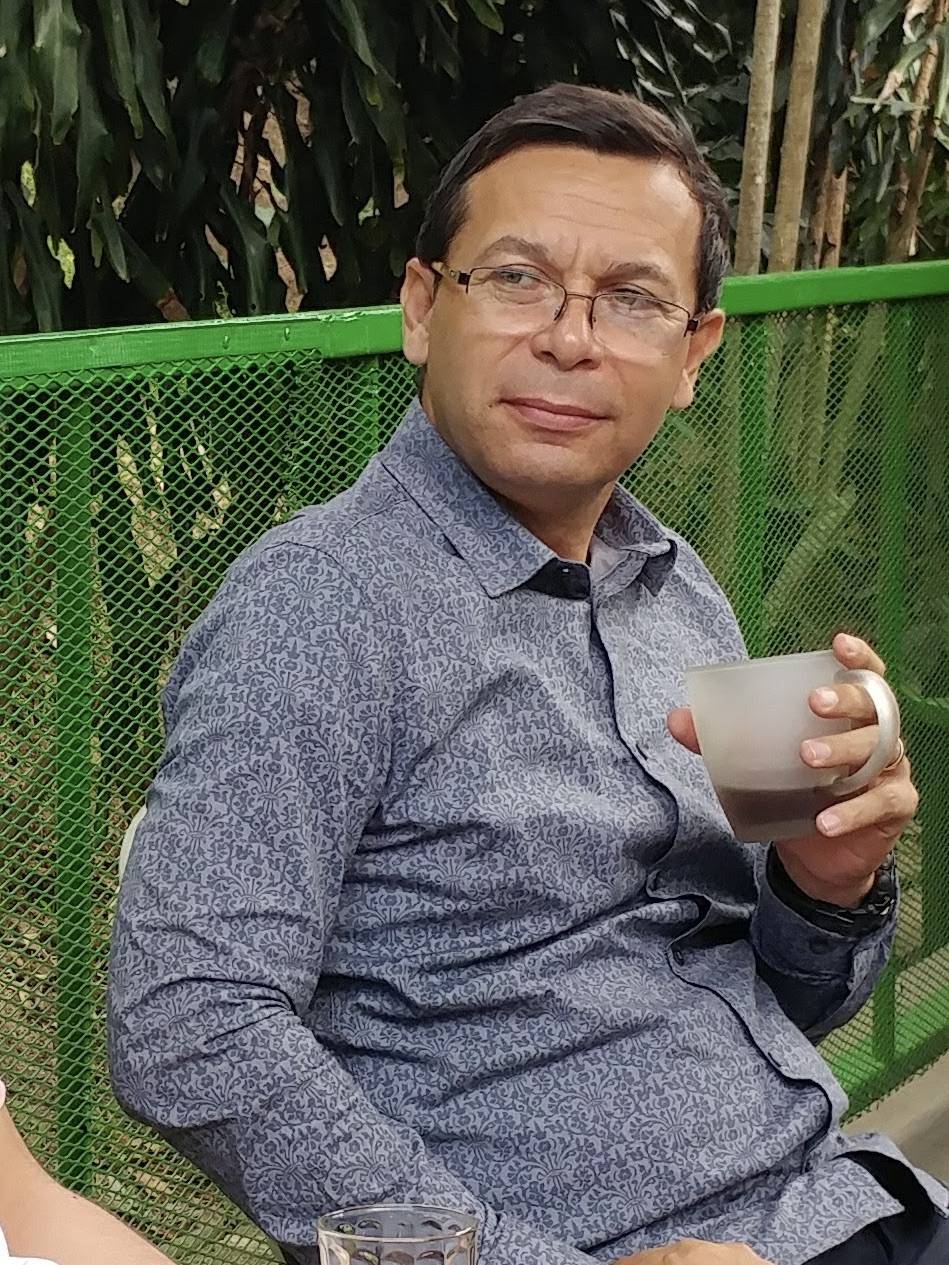 "Each cup of coffee is not just work, it's more. Its a blessing from God. There is a lot of effort to prepare the coffee. We do this with love, passion, and gratefulness to God. Our work is a personal expression of our dedication to what we are doing. It impacts the taste of the coffee."
— Luis Alberto Balladarez